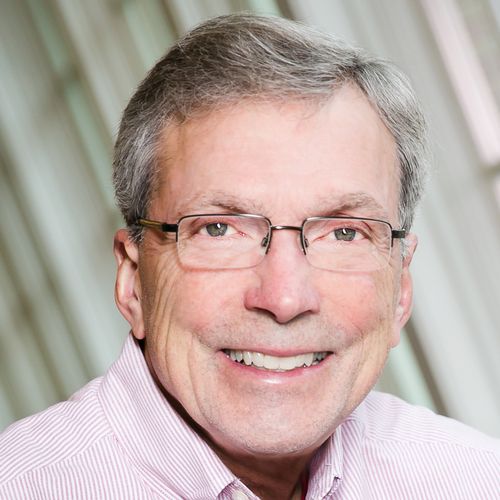 Wayne Jenkins
Interim Senior Pastor
Thank you for your interest in FBCA. You've landed in a good place. FBCA is a community that connects and equips people through Jesus Christ, and we'd love to connect with you. I'm a native of Macon, Georgia, a graduate of Valdosta State University in Valdosta, Georgia, and of the Southern Baptist Theological Seminary in Louisville, Kentucky. I first joined the pastoral staff of FBCA in 1994 and I'm delighted to be here now. I look forward to seeing you Sunday.
Reed Bernick
Pastor to Young Adults and Interim Pastor for Discipleship
My goal is to inspire thoughtful, creative, and authentic followers of Jesus Christ, capable of fully engaging the world with the truth of the gospel. An essential step towards this end is developing community, asking important questions, studying and applying scripture. We do this through community groups, Bible studies and our
monthly Forum,
which helps our young adults think through weighty, stand-alone, topical conversations.
I grew up in Virginia Beach and earned a Master's of Divinity and Theology from Princeton Theological Seminary. I truly enjoy mentoring college students and getting to know young professionals as they start their careers & build their lives, whether that's over coffee or in a Bible Study or community group.
Shonica David
Interim Youth Minister
Kim Eskridge
Pastor for Children and Women
God has given me a passion for working with children. I love the way they think and learn about God and how they interact with others. The best part of my job is helping children connect to Christ and supporting their parents as they mentor their children in their faith.

A Virginia native, I grew up in Richmond, moved for several years with my husband and family in the military, and then settled in the Alexandria area in 1995. After teaching for many years, I completed a Masters in Church Leadership from the John Leland Center. My ministry at FBCA began in 2003 in the Preschool, and in 2019 I began a position with the Virginia Baptists as Children's Minister in Residence, which has given me many experiences to mentor and continue learning.
Carolyn Jenkins
Pastor for Senior and Contemporary Adults
Growing up in Georgia, I always wanted to be a June Taylor Dancer, (aka The Rockettes), but I have found great excitement in church ministry! The theological training I received at Tift College, and continued education at Southern Seminary, was where I began this journey.

I value the worth of ALL people and my passion is to lead them to engage with God, to encourage participation in life and to lead by example. I truly enjoy leading Bible Studies in the broader church community, meeting with those who need prayer, counseling, or to be connected to a community that cares.

In providing activities and trips for Senior and Contemporary adults, we aim to enhance their lives, both socially and spiritually during this stage. Missions activities are also so important. Serving others provides meaning & purpose for seniors & contemporary during these transitional years. I see this group as an important link between the past & the future with great stories to tell that everyone can learn from!
Bob Rhoads
Pastor for FBCA Deaf Congregation
I grew up in the world of silence and sound. I was born deaf. There was silence all around me but my parents gave me resources and opportunities not only to learn how to talk and listen especially about who I am in the Deaf world with American Sign Language, values and culture, I also knew Jesus by faith.

While it is rare for a deaf person like me to grow up in a Christian home, I want to reach out to every deaf person and tell them about Jesus and how they can live a full rich life with God and beyond. While I was in college, I got involved with the CRU (formerly known as Campus Crusade for Christ). They taught me how to share Jesus personally and to disciple them in the faith. I want to provide those same experiences to the Deaf community with God's love. 97% of the Deaf population around the world do not know God in a personal way.

With the Deaf Congregation at FBCA, I want to equip as much as possible the spiritual knowledge and understanding with the Gospel of Jesus Christ to those who hunger and thirst after God Himself for the mission field. It doesn't matter if you are deaf or hearing. The goal is to make Christ known into the world of silence.