How to stay connected, no matter where you are.
A place for your family to belong
From kids to teens & adults of all ages, you and your loved ones can find hope and community with
First Baptist Church of Alexandria. No matter where you are in your faith, you'll find people just like you to connect with as you grow.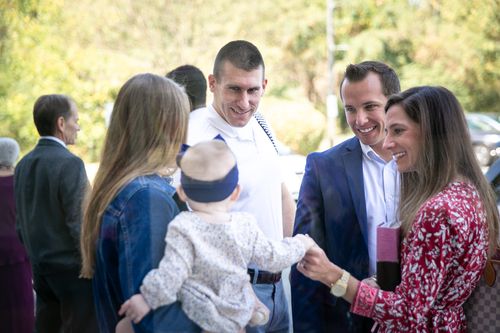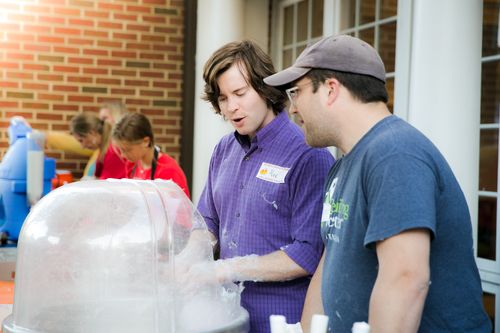 "This church is very welcoming for newcomers, especially families with children. "
"Friendly church with plenty of opportunities to grow in your knowledge of Christ! "
"Welcoming, excellent programming for your stage in life, and great Christian fellowship and love. "
We are excited to be back together in person!
Online and in-person options are listed below.
New here? Let us know you're coming and we'll help you plan your visit! CLICK HERE
Pre-registration is required for children. Find out more about Kids' Connection!
Masks are required if you have not been fully vaccinated. and for everyone entering the Children's Area.
Watch previously recorded services on-demand both on Facebook immediately after the service ,or Mondays on the Media Page.
Watch previously recorded services anytime on the Media Page.
Please note that on Sunday, December 26th
one service will be held at 11:00 am. Classes and childcare will not be available that day.
Wednesday night activities are back! Let's get together to connect, encourage & have fun!
Christmas Break: December 15 - January 5th
Adults, attend in-person at 6:15pm in the the Faith Activities Center (Rm 150D).
1. Preregistration to attend a service is not required, but a one-time enrollment is required before children attend Kids' Connection for the first time on Sunday mornings. The online enrollment form must be completed by the Wednesday before attending
2. While not requiring masks for those who are vaccinated at this time, we strongly urge everyone aged two and up who attends indoor worship, Bible study, or other activities indoors at First Baptist Church of Alexandria to wear a mask, regardless of vaccination status.
3. Masks are required for everyone aged 5 and up in the Children's Area regardless of vaccination status and recommend masks for children ages 2-4 years old.
This is an evolving situation, and we will remain watchful, making adjustments as needed in order to protect those who are vulnerable among us. Thank you for your patience and cooperation!