Jesus said, "Let the little children come to me." - Matthew 19:14
We are passionate about connecting children to Christ and to each other. The pastors and teachers are here to support and encourage parents in their roles as Christ-followers and mentors of their children.
Watch this video to get an inside look!
To learn more about a specific area click the topic button to jump down to that section.
What do Sunday mornings look like in Kids' Connection?
It's Sunday Morning LIVE!
In-person children's classes are now meeting. Enrollment is open and required prior to attending the first time.
This a one time only enrollment and must be submitted by the Wednesday prior to the first Sunday you attend.
9:30 a.m.
Preschool Sunday School

Your little ones learn about God's love in a variety of fun ways, through song and play! Loving adults welcome children into the classroom and are committed to caring for each child. Age appropriate methods and activities are used to teach children about Biblical truths and the love of Christ while you attend the service.

11:00 a.m.
Extended Care Teaching (ETC)
* Currently only offered for children of parents who volunteer in one of the other services.


9:30 a.m.
Elementary Sunday School

Kindergarten - 3rd Grade
Kids have fun learning through hands-on activities and engaging Bible lessons.

GAP Department | 4th - 6th Grade
Here at FBCA, the stage between young childhood and the teen years is called "GAP," where God And People meet.
We currently divide into two groups for small group Bible study:
GAP Gals and GAP Guys.

11:00 a.m. | Family Worship Service
Worshipping as a faith family is a critical part of children's spiritual development. Children will join their parents and the larger church in the 11am service.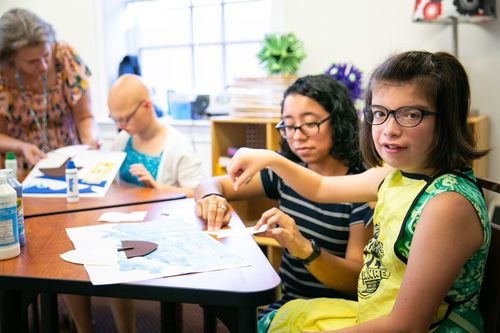 We value inclusion whenever possible. We do, however, offer a class for children, teens, and adults with special needs during both hours on Sunday Mornings. This class is staffed with teachers who extend special care to ensure the individual needs of each student are met and that they learn about God's love for all of His children.

Email us to find out more about this class.


FAQ
Security - Procedures - Conveniences
Safety & Security
:
We take this aspect of our ministry very seriously at FBCA.
All volunteers and staff members who work with minors submit to a nation-wide background check.
Security cameras are placed in all children's classrooms.
All children use a check-in system for an added layer of security. Check-in is a critical part of our security plan.
Each child must be enrolled by Friday before he/she first attends. This process must be completed online before your first visit.
Frequently Asked Questions:
When do my elementary aged children go to Sunday School? Sunday School is during the 9:30 hour. Children of those who have volunteered during the 9:30 or the 11:00 hour may stay for Extended Care Teaching during the 11:00 hour.
Where is the children's area? The children's area is located on the first floor in the middle of the building.
Should we bring our own diapers and wipes? Yes. We have extras in case you forget, but you should come with whatever you might need for your baby during church. For example; pacifier, bottle, change of clothes, etc.
What if my child needs me during the service? You will receive a text message from childcare.
Nursing Mothers & Infant Care Room: *Not currently available
In order to meet the needs of mothers we offer a Mothers' Room. This room is equipped with:
Rocking chairs,
A changing area
A TV live streaming the service so moms don't miss out!
Children's Music Programs
*Not currently meeting due to summer break.
Handbells | 5:30
3rd - 6th graders may play in the children's handbell choir before Kids' Praise. No prior experience necessary.
*Not currently meeting
Choir | 6pm
During the school year small group music classes for children aged 3 years through 6th grade meet on Wednesday nights.
Children aged three through pre-kindergarten may move to childcare following Kids Praise.
Childcare is offered for children two and under beginning at 6:00 PM through 7:30 PM.
* We are currently conducting activities online only. Click register to find out more!
*Not currently meeting due to summer break.
Girls in Action (GAs) and Royal Ambassadors (RAs)
1st - 6th graders learn how God is at work and how to be a part of God's mission around the world and in our area through hands on activities.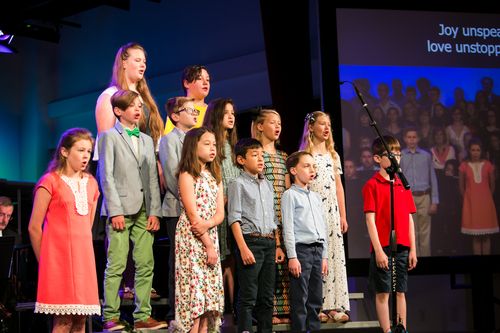 Stay tuned for all of the fun events planned for your children throughout the year!

We are always looking for new ways to keep your kids engaged! Check back often or
signup for the newsletter
to make sure you don't miss our next event!
Grades eligible to attend: grades 3-6
When? Traditionally camp is scheduled in late June
Registration: typically open January - February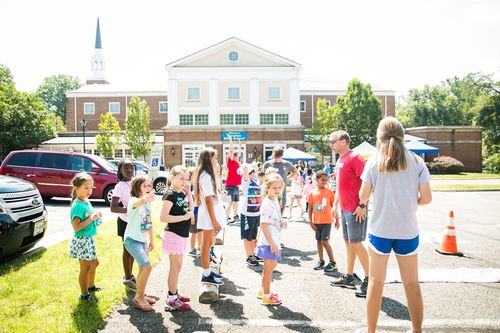 Ages: 4 years-6th grade
Summer 2021: July 19-23 (Mid-Late July annually)
Registration is open!
Click to read MORE about VBS!
Grades eligible to attend: 1st-6th graders
NOT being offered Summer 2021

Traditionally registration opens in the summer. & the camp runs the week following VBS.
Talk with Pastor Kim about Baby Dedications, Faith Conversions and Baptisms!